One of our core activities at Christ Orphanage Home Ondo is the empowerment of women in order to effectively and adequately provide for their children and entire family, thereby reducing  the poverty among women and increasing their level of productivity and contributing to national development.
Brief History of the Empowerment Programme
The empowerment programme began as a result of a pledge I made to God the Most High that I'll empower ten (10) women if He let my daughter's wedding succeed. To the greatest glory of His name, it was a huge success. So I commenced the programme between 28th and 30th January, 2010. In this programme ten women and a man were empowered namely;
Mrs.Tercular Onioh, Mrs. Caroline Bademosi, Mrs. Omowumi Adesina, Mrs. Akintoroye Omoyemi, Mr. Adenika Michael, Mrs. Ademujimi Opeoluwa, Mrs. Osuntuyi Stella, Mrs. Ibrahim Oluwatoyin, Mrs. Olanireti Christianah, Miss. Alice Olubusade
Since then till now, lots of people have been blessed by God through this programme.
2018 SKILL ACQUISITION AND EMPOWERMENT PROGRAMME – 9TH EDITION
The Tying Of Gele – We love and appreciate Mrs Ifeoluwa Adekola of Loveable Faces Makeover, Shop 1 Valentino, Ondo. She was invited by Mrs Vicky Iyabo Olawoye of Diwis Solutions Foundation, London. God bless you for your help. The Participants were happy to be taught how to tie Gele and Makeup.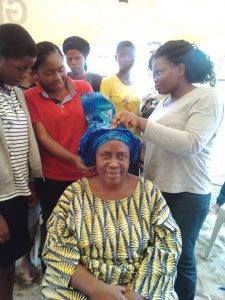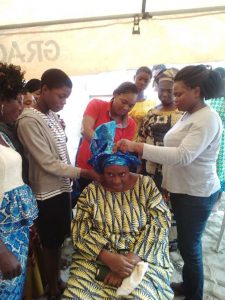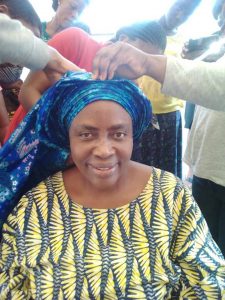 The making of Air freshener and Liquid Soap, Disinfectants, Buns, puff puff, fish pie.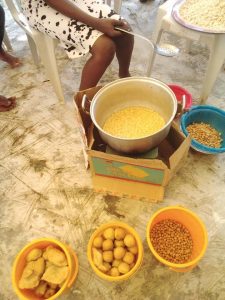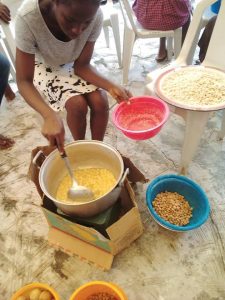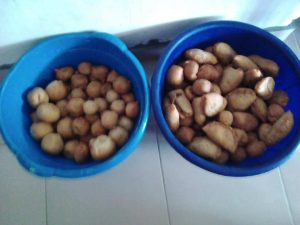 Click below to view the videos
https://web.facebook.com/solaide.olaseinde/videos/1722047407916388/
https://web.facebook.com/solaide.olaseinde/videos/1722065054581290
https://web.facebook.com/solaide.olaseinde/videos/1722067944581001
The collection of certificates – 2018 participants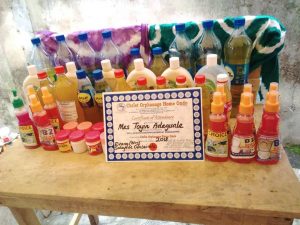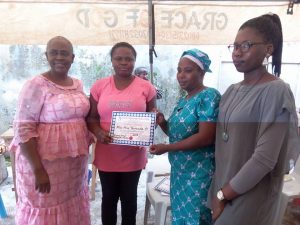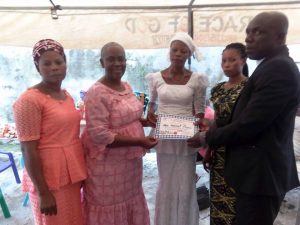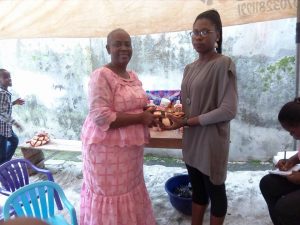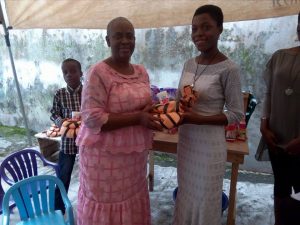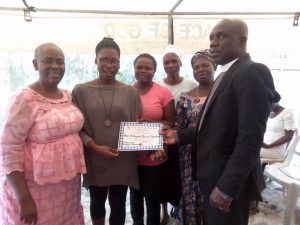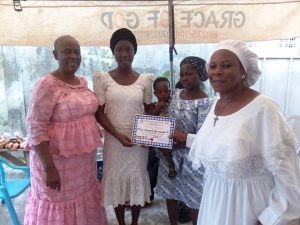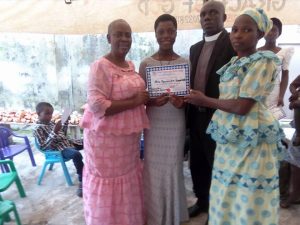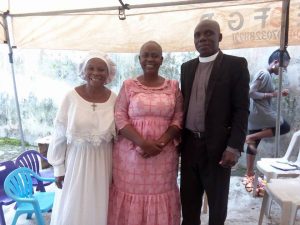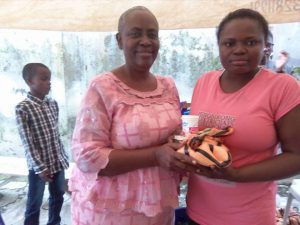 2016 SKILL ACQUISITION AND EMPOWERMENT PROGRAMME – 7TH EDITION
DAY 1 – LIQUID SOAP MAKING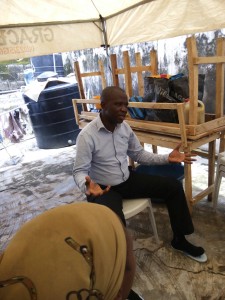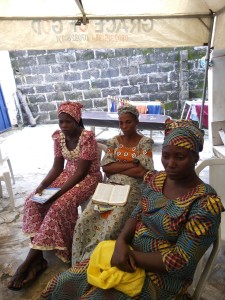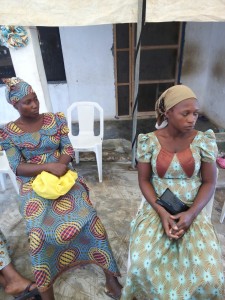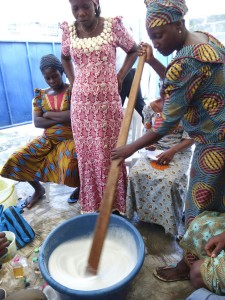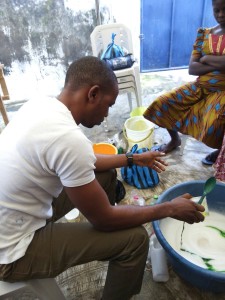 LIQUID SOAP MAKING
Click here to view the video
https://www.facebook.com/solaide.olaseinde/videos/996701037117699/
DAY TWO – BEADS MAKING, GERMICIDE MAKING
Click here to view the video
BEADS – https://www.facebook.com/solaide.olaseinde/videos/996710790450057/
GERMICIDE – https://www.facebook.com/solaide.olaseinde/videos/996658793788590/
DAY THREE: THE MAKING OF NYLON.
Click here to view the video https://www.facebook.com/solaide.olaseinde/videos/997322030388933/
Body Cream Making – https://www.facebook.com/solaide.olaseinde/videos/996682610452875/
Perfume making – https://www.facebook.com/solaide.olaseinde/videos/996672427120560/
FIFTH DAY OF THE SKILLS ACQUISITION PROGRAM
The making of chin chin and the others. Also the making of nylon
Click here to view the video https://www.facebook.com/solaide.olaseinde/videos/998712250249911/
Items produced at 2014 Empowerment Programme Organised by Christ Orphanage Home Ondo
PEOPLE WHO BENEFITED FROM THE EMPOWERMENT PROGRAMME
YEAR 2018
| | | | |
| --- | --- | --- | --- |
| S/N | NAMES | S/N | NAMES |
| 1. | Mrs Esther Fidelix | 6. | Okere Onyinye Gift |
| 2. | Mrs Toyin Adegunle | 7. | Aina Yewande O. |
| 3. | Mrs Aminat Fasan | 8. | Mrs. Nkechi Taju, |
| 4. | Asoore Aarinola | 9. | Adeyemi Feyisikemi C. |
| 5. | Ogunmakin Sunmisola | 10. | Mrs Adeyemi Dorcas Omotola |
PEOPLE WHO BENEFITED FROM THE EMPOWERMENT PROGRAMME
YEAR 2017
| | | | |
| --- | --- | --- | --- |
| S/N | NAMES | S/N | NAMES |
| 1. | Mrs. Benita Bright, | 6. | Miss. Elizabeth Ayeni, |
| 2. | Mrs. Taye Rufai, | 7. | Mr. Ogundipe Sunday, |
| 3. | Miss. Akinkuolie Omotola Deborah, | 8. | Mrs. Nkechi Taju, |
| 4. | Miss. Adegorusi Adeola | | |
| 5. | Miss. Adeyemi Oluwatosin Gloria | | |
YEAR 2016
| | | | |
| --- | --- | --- | --- |
| S/N | NAMES | S/N | NAMES |
| 1. | Mrs. Cecilia Iluyomade | 3. | Mrs. Akinwale Kikelomo |
| 2. | Mrs. Bamidele Bose | 4. | Mrs. Olagbegi Bola |
YEAR 2015
S/N
NAMES
S/N
NAMES
1.
Mrs. Akinbule Funmilola
5.
Mrs. Akinsuroju Florence
2.
Mrs. Odeyemi Florence
6.
Mrs. Oni Idowu
3.
Mrs. Akinyemi Funmilayo
4.
Mrs. Anisere Joy
YEAR 2014
| | | | |
| --- | --- | --- | --- |
| S/N | NAMES | S/N | NAMES |
| 1. | Mrs. Adeola Victor | 6. | Mrs. Omoniyi Grace Remilekun |
| 2. | Mrs. Adebayo Elizabeth | 7. | Mrs. Taye Adegbehungbe |
| 3. | Miss. Deborah Oyewumi | 8. | Mrs. Fasoro Mary |
| 4. | Mrs Wemimo Adefisoye | 9. | Mrs. Chukwu Deborah |
| 5. | Mrs. Orioke Florence Olukunbi | | |
YEAR 2013
| | | | |
| --- | --- | --- | --- |
| S/N | NAMES | S/N | NAMES |
| 1. | Mrs. Morenike Akinyemi, | 6. | Mrs. Sunday Dolapo, |
| 2. | Mrs. Esther Aderotoye, | 7. | Mrs. Justinah Omoniyi, |
| 3. | Mrs. Oluwatoyin Ogundipe, | 8. | Miss. Abiodun Oderinde, |
| 4. | Mr. Olanrewaju Akinbamire | 9. | Mrs. Doris Akinsanmi |
| 5. | Mrs. Rachael Mopelola Ajide | 10. | Mrs. Nike Adegoke , |
YEAR 2012
S/N
NAMES
S/N
NAMES
1.
Mrs. Grace Abomide,
5.
Mrs. Solayide Kolebaye
2.
Mrs. Adebola Kafayatu Adeyeye,
6.
Mrs. Oluwatoyin Joseph,
3.
Mrs. Iyabo Lawa,
7.
Mrs. Iyabode Dorcas Aganniyi,
4.
Mama Dupe ,
YEAR 2011
| | | | |
| --- | --- | --- | --- |
| S/N | NAMES | S/N | NAMES |
| 1. | Mrs. Mary Omolayo Farioye, | 7. | Ms. Mayokin Akindolie, |
| 2. | Mrs. Lydia Adegoke, | 8. | Mrs. Olayemi Makinde, |
| 3. | Mrs. Deborah Akinkuolie, | 9. | Mrs. Akinsanmi Folashade Abigail, |
| 4. | Mrs. Kehinde Peters, | 10. | Mrs. Eyiuche Agina, |
| 5. | Ms. Mary Adegbola | 11. | Mrs. Ifeoma David |
| 6. | Mrs. Esther Ogunye | 12. | Miss. Adetayo Oyekan |
YEAR 2010
| | | | |
| --- | --- | --- | --- |
| S/N | NAMES | S/N | NAMES |
| 1. | Mrs.Tercular Onioha, | 6. | Mrs. Caroline Bademosi, |
| 2. | Mrs. Omowumi Adesina, | 7. | Mrs. Akintoroye Omoyemi, |
| 3. | Mr. Adenika Michael, | 8. | Mrs. Ademujimi Opeoluwa, |
| 4. | Mrs. Osuntuyi Stella, | 9. | Mrs. Ibrahim Oluwatoyin, |
| 5. | Mrs. Olanireti Christiana, | 10. | Miss. Alice Olubusade |
| 11. | Mrs. Bose Akindamini | | |
DONATE – click here and learn how to donate to Christ Orphanage Home Ondo